Please note that exhibitors may change at very short notice. If you are attending this event to see a particular exhibitor, please be aware that their attendance on the day is not guaranteed. Holistic & Mystic shows offer a wide range of exhibitors and talks that are included in the admission price at the Dorking show.
To pre-book a reading with any of our experienced team of psychic consultants contact us.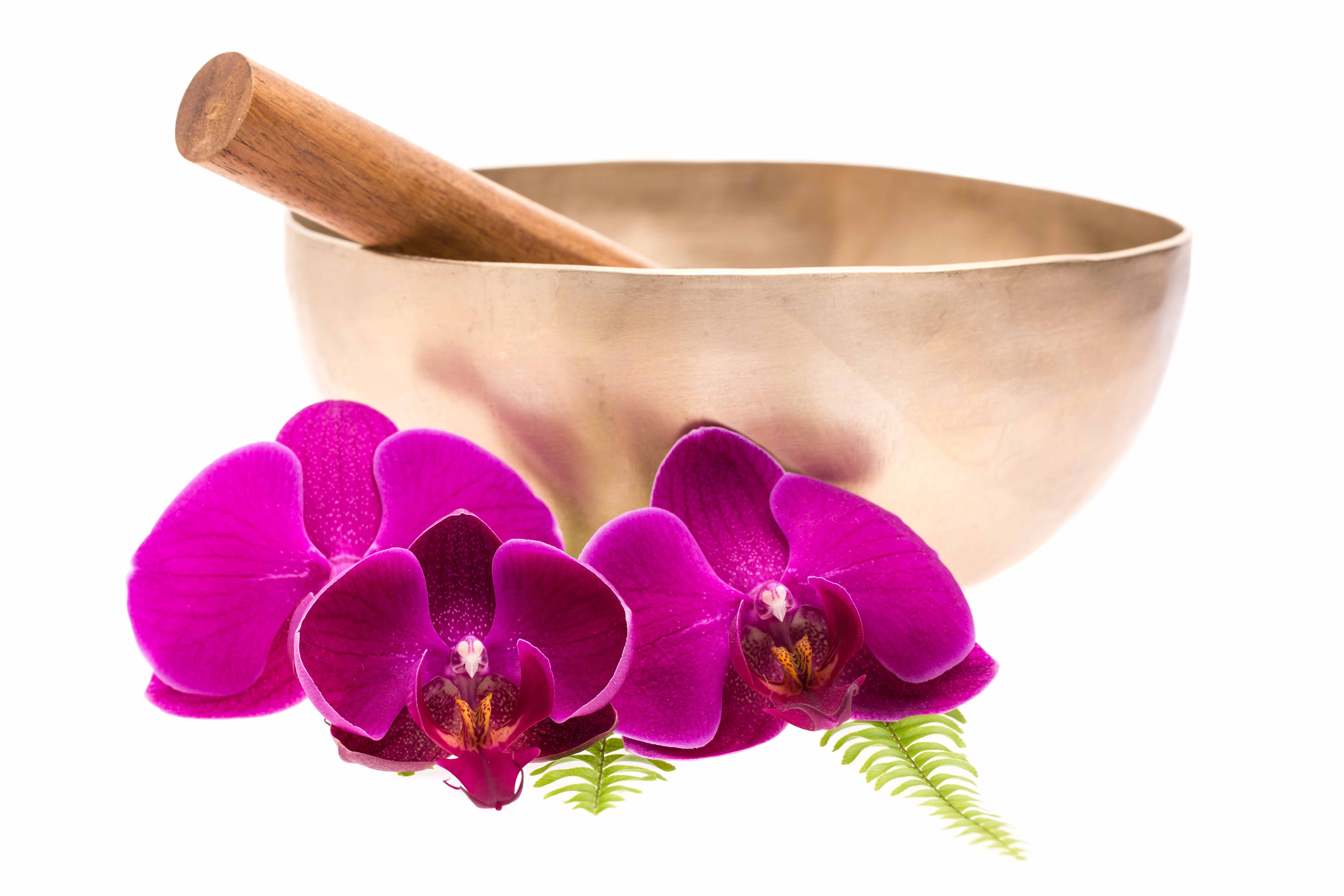 Exhibitor Details for 26th March 2017
Amazing Himalayan Salts - Arun Lotay, www.amazingsalts.co.uk
Everything Himalayan Salt. Salt Lamps & lots more. I also promote natural health & wellbeing and demonstrate Balance procedure.
Ancient Pathways - Steven Gravestock and Amanda Keeen, www.facebook.com/AncientPathwaysPaganGifts/
Fine Celtic Silver Jewellery, Varying sizes of Crystal Balls, Tarot, and other items that we feel would be of interest including handmade wands.
Aroma Love Yoga - Alice Pead
Aroma Love Yoga is a unique blend of Traditional Hatha Yoga, Chi-Gung and doTERRA Essential Oils. I will be offering taster sessions of AromaTouch Technique which improves wellbeing by reducing physical and emotional stressors and by supporting healthy autonomic function. The technique is simple and intuitive for a unparalleled grounding experience.
Aura Photography -  Monica
Aura-Photography with reading from Photo and also Revelation Experience Cards.
Bellaterra - Tracy Drew
Crystals, minerals, fossils and gemstone jewellery. Specialising in the rare and unusual.
Chic Boutique - Debra Putt
Beautiful Italian ladies clothing and accessories, at fabulous prices.
Clairvoyant London - Charlotte Codrai, www.clairvoyantlondon.com
Charlotte WILL AMAZE YOU with her abilities as a Psychic Clairvoyant Medium Tarot and Oracle card reader giving specific information GUARANTEED to IMPRESS Internationally renowned SkyTV Radio Media.
Clemens Brenan - www.destinyclemens.com
Psychic Reader
Crystal Connections - Eddie Walters
A selection of crystals raw and polished, Silver Jewellery, Dream Catchers, Greeting cards and resin figures, buddhas etc..
Deliciously Honest - Fiona Scott, fmscott@me.com
Handmade raw chocolate and confectionery free from processed sugars dairy and gluten.
DizzyDragonfly - Sonya Byham, www.dizzydragonfly.com
We sell a broad range of gifts including: Angels, Tarot Cards & Tarot Boxes, Budda, Pagan items, CDs, Incense, Trinket Boxes, Lisa Parker range and much more.
doTerra essential oils - Emily Mascaranhas, www.mydoterra.com/emilymascarenhas
Representing doTERRA 100% pure therapeutic grade essential oils.
Forever Living - Helen Raggett , www.aloeraggett.net
Natural aloe vera based products for humans and animals.
Gentle Ancient Healing Arts - Elizabeth Mansfield
20 minute Taster Treatments of Jin Shin Jyutsu®, a very relaxing ancient Japanese art of harmonising Life Energy by placing hands on specific sites on body to release blockages along energy pathways.
Grey Visions - Helen Wiles
Temple grade incense sticks, dried herbs, plain glass candles and small crystals.
Healing Light - Stuart Kipling,  www.healinglight.org.uk
Healing Light offer a range of Tuning Forks, Meditation Aids, Healing Aids: Drums, Oracle cards, Books, Dowsing rods, Crystal essences etc.
Helena 
Dream Analysis, Numerologist, Intutive Unicorn Readings.
Inspired DesignZ - Jill Shepherd, www.Inspired-designZ.co.uk
Handmade crystal window hangers-novelty gifts-keyrings-bookmarks-dreamcatchers- jewellery.Including healing crystals, chakras & charms. Themes: Spiritual, hobbies, animals etc. Personalised packaging.
Janet Tarot 
Janet, Tarot Reader, With her sincere, compassionate approach, she works Intuitively with Tarot and Astrology to give guidance with relationships, career, finances.
Jess Creations - Jessica Monty,  www.jesscreations.com
We specialise in unique handmade crafts inspired by traditional African and Indian materials. Our products include beautiful necklaces and earrings together with original Yoga and Pilates bags.
Love 'N' Light - Pat Tipper
Love 'n' light healers
Magnetix Wellness Jewellery - Samantha Carr,  www.samantha.magnetix-wellness.com
Beautiful collection of magnetic jewellery and accessories for women, men, kids and pets for our general wellbeing.
Michael Wysockyj, www.michaelwysockyj.com
Psychic Reader - Crystal Ball, Palmistry, Tarot, Runes, Lenormand Cards.
Mind and body wellbeing - Debbie Young, www.mindandbodywellbeing.co.uk
Clairvoyant, medium, crystal ball scriber and tarot energy reader. Over 25 years experience in this field. Testimonials dating back to 1997 of satisfied clients.
Modern Mystic - Saira Kadeer, www.modern-mystic.co.uk
Psychic and Clairvoyant readings with TV psychic Mystic Saira.
Moon Karma - Dipesh Munakarmi, www.moonkarma.com
Handmade yoga mat bags, yoga mats, malas, statute and singing bowls from Nepal.
My Spiritual Butterfly - Gwen Allison, www.myspiritualbutterfly.com
As a fully qualified Usui Reiki Master I will be offering 15 minute Reiki sessions. You will also be able to buy my gorgeous, natural, organic beauty products, affirmation cards and yoga tops.
Mystical Messengers - Geraldine Fox & Brian Bales, www.mysticalmessengers.co.uk
Bespoke hand made Crystal Healing Pyramids based on an Orgonite Pyramid but slightly different as ours are predominately crystal based and radiate healing energy & balance energies around your home.
Next Level Healing - Ishala Wayshower, www.nextlevelhealing.co
A Cosmic offering connecting Multidimensionally for Advanced Healing, Soul Purpose Readings, Light Language DNA upgrades & Divine Blue Print Programs. Live the life your Soul destined!
Out of The Earth Art Jac Lancaster,  www.outoftheearthart.com
Out of The Earth Art is the emergergence of the wonderful healing energy of crystals embedded in fine art to bring health, abundance and Joy in your home & workplace.
RESILO - Elizabeth Doria,  www.resilo.co.uk
Info & demo of RESILO, the new way to physically handle the body, its aches & pains in an holistic way. From the founder of the UKs first Holistic Clinic (1975.) And RESILO College courses.
Robert Hulford, www.robhulford.com
Rob connects with the spiritual realms to bring forth to you messages of love, truth, wisdom and guidance to help, guide, and support you for your pathway ahead. His readings are renowned for their accuracy as well as insight and bringing prophecy of the future to you.
Seraphina Jewellery - Marion Clifford, www.seraphinajewellery.com
Handmade jewellery from Brazil set with semi-precious stones and crystals.
Share International - Sonya Sherndl, www.share-international.org
We provide information on the return of the Masters of Wisdom and Maitreya the coming World Teacher and Transmission Meditation. We provide free literature, books and DVD's on the stand.
Sheila K Psychic - Sheila Kadeer, www.sheilak-psychic.com
International Psychic and Clairvoyant Tarot Card Reader. As seen on Sky 886 Psychic Today. The Business and Career Psychic. Selling her brand new deck of cards due for publication soon.
Silvergems Gifts - Jean Blocksidge, www.silvergemsonline.co.uk
A wide selection of silver, gemstone and freshwater pearl jewellery, scarves and gloves.
Soul Sisters - Sharon Cobham
Singing bowls, Incense, vegetarian soap, bath products, individual artist pieces, salt lamps, candles, oils from India, Thailand & Tibet.
Susie Bridges     
Reflexology and Indian Head Massage treatments with Aura-Soma (soul selective colour therapy) & Reiki.
True Healing - Clare Phillips, www.truehealing.co.uk
What do your eyes say about you? Find out with Iridology taster sessions, homeopathy advice and nutritional supplements. Find out your strengths and weaknesses and also some spiritual information.
Woodland Trust - Becky Walker, www.woodlandtrust.org.uk
We are the UK's largest woodland conservation charity and we will be looking to raise awareness for our cause and hopefully recruit new members.
Yoga Vigour  - Kerti Torn, www.yogavigour.co.uk
Yoga Vigour - weekly Kundalini Yoga classes in Sussex. The Yoga of Dance in the Park fortnightly events starting from May in Sussex. Selling conscious drinks and snacks made with love.