Please note that exhibitors may change at very short notice. If you are attending this event to see a particular exhibitor, please be aware that their attendance on the day is not guaranteed. Holistic & Mystic shows offer a wide range of exhibitors and talks that are included in the admission price at the Kempton show.
To pre-book a reading with any of our experienced team of psychic consultants contact us.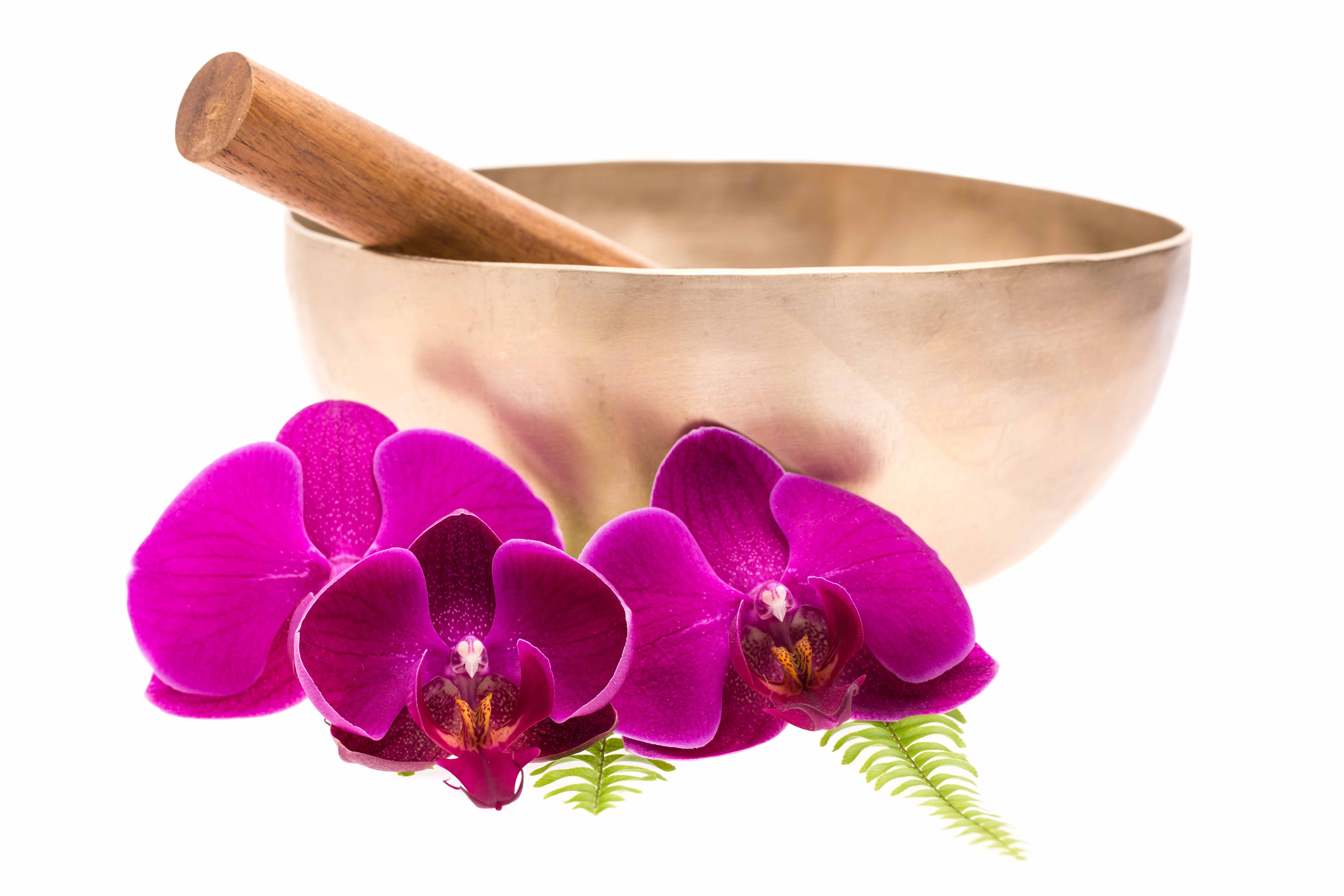 Exhibitor Details for 27th & 28th May
@ScentiOn - Mark Graham, www.ascention.uk
Purveyors of organic incense and related accessories. Organic frankincense, smudge sticks, charcoal, incense & oil burners, essential and perfume oils. Invigorate your senses ~ invite tranquility'.
Academy of Inner, Resonance Robert Burlinson - www.inner-resonance.org
School of Subtle Energy Medicine and Inner Development that offers a 2 year Diploma in Crystal & Energy Healing. We sell crystals, offer tasters of crystal healing and provide info on courses etc.
Alison Sheryll - www.alisonsheryll.co.uk
Highly intuitive International psychic Medium. Will cover all areas of your life. A regular TV Psychic.
Ancient Pathways - Steven Gravestock and Amanda Keeen,  https://www.facebook.com/AncientPathwaysPaganGifts/
Fine Celtic Silver Jewellery, Varying sizes of Crystal Balls, Tarot, and other items that we feel would be of interest including handmade wands.
Bellaterra - Tracy Drew
Crystals, minerals, fossils and gemstone jewellery. Specialising in the rare and unusual.
Breathing Space - Philippa Lubbock, www.breathingspace.eu.com
Philippa will be holding a talk - LIFE ALIGNMENT: introducing a revolutionary healing system for your body, mind, heart and soul and offering book signings.
Clairvoyant London - Charlotte Codrai, www.clairvoyantlondon.com
Charlotte WILL AMAZE YOU with her abilities as a Psychic Clairvoyant Medium Tarot and Oracle card reader giving specific information GUARANTEED to IMPRESS Internationally renowned SkyTV Radio Media.
Cosmic Healing - Laurence Moore, www.laurencemoore.space
Information and demonstrations of the healing powers of Natural Life-Force Treatment, Quantum Touch and Access Consciousness "The Bars" .
Debora Luzi Coaching and Healing, Debora Luzi - www.deboraluzicoachingandhealing.com
Handmade crystal jewellery ( pendant in silver and gold plated and bracelets),rings and crystal balancing sprays. Handmade smudging feathers.
Diana Jaritz, www.dianajaritz.com
Christopher Baker - Plasma Energy Products, Cloudbusters, Orgonite Products for clearing the energy in homes and offices. Diana Jaritz-Stepping out of the Matrix plus selling healing crystals.
doTerra - Emily Mascarhenas,  www.mydoterra.com/emilymascarenhas
Representing doTERRA 100% pure therapeutic grade essential oils.
Forever Living - Audrey Hanson
We specialise in a range of Aloe Vera and Bee Propolis Products. Range from Supplements Skin Care Weight Management and many more, none of our products are tested on animals.
Gem Enchantment,  Julie Holliday - www.gemenchantment.com
Exquisite gemstone jewellery treasures offering beautiful healing crystals to adorn and empower. Presented with love.
Harry Edwards Healing Sanctuary - Alan Moore, www.harryedwardshealingsanctuary.org.uk
Spiritual Healing on couch & chairs, provided by a team of Harry Edwards Healing Sanctuary volunteers. 
Health & Bio - Natasha Lenoir, www.bioprotector.co.uk
Bioprotector EMR protection
HeHiSheLo - Stephen Sippitt, www.hehishelo.co.uk
Quality crystals and minerals from around the world including some gorgeous "one-off" pieces and rare stones. We also have a select range of exquisite crystal jewellery.
Holistic Healing 4 Children - Jacqui Gray, www.holistichealing4children.com
My Magical Garden is a book for children and a tool for parents to understand their child's emotions. It allows children to open up and communicate how they feel. Helps the entire family to connect.
International Academy for Traditional Tibetan Medicine UK Ltd - Evelyn Quek and Jean-Pierre Chiaverio, www.iattm.org.uk
We offer both treatment and courses in Traditional Tibetan healing practices, which is unique as it embraces the medical, therapeutical and the spiritual to create a holistic wellness universe.
Intuitive - Fiona Radman
Channelled Readings, Intuition Workshops & Courses
Ikigai Apparel - Sophie Daniels, Facebook: Ikigai Apparel
Handmade real leaf and crystal jewellery, plated in gold, rose gold and silver. All pieces are completely unique with positive vibrations! Bespoke silk scarves & clothing are being designed for 2017!
Infinite Miracles - Shila Jassal, www.infinitemiracles8@gmail.com
Chakra balancing, Rahanni, Reiki/ Seichem Healing, Divine Goddess Blessings, Learning to Dowse taster sessions, Infinite Miracles healing sessions. Selling of spiritual based merchandise.
Irene Gloux
I am a Spirit artist,drawing and painting portraits of your spirit guide or a loved one in the spirit world.
Janet Tarot
Janet, Tarot Reader, With her sincere, compassionate approach, she works Intuitively with Tarot and Astrology to give guidance with relationships, career, finances, and future trends.
Kathleen Baillie/Anita Panayiotis
Reiki and Hypnotherapy tasters.
Living with Soul - Joylina Goodings, www.joylina.com
Psychic Clairvoyant Tarot Angel & Soul Readings.
Magnetix Wellness Jewellery - Samantha Carr,  www.Samantha.magnetix-wellness.com
Beautiful collection of magnetic jewellery and accessories for women, men, kids and pets for our general wellbeing.
Michael Wysockyj - www.michaelwysockyj.com
Psychic Reader - Crystal Ball, Palmistry, Tarot, Runes, Lenormand Cards
Michelle Tuck Jewellery - Michelle Tuck, www.michelletuckjewellery.com
A selection of handmade, customisable, sterling silver &18ct gold charms, amulets and talismans, drawn from emotive and spiritual themes and symbols, as well as a deep affinity for the natural world.
Modern Mystic - Saira Kadeer, www.modern-mystic.co.uk
Psychic and Clairvoyant readings with TV psychic Mystic Saira.
Molly Ann Fairley, Psychic Healer & Director of The School of Psychic Studies, www.mollyannfairley.com
Psychic advice and healing from Spirit is extremely powerful. Experience a reading or deep healing to gain clarity and remove emotional blocks. Psychic Development & Healing courses also available.
Moon Karma - Dipesh Munakarmi, www.moonkarma.com
Singing bowl, statutes, Mala, Tingsha, yak shawl, mask, Thanka, yoga mat and hand woven mat bag.
Mystic mother's, Marion Wells
Holistic candles,spell bags,original artwork
New world creations - Cat and Marco (Sat only), www.newworldcreations.co.uk
Handmade angelic creations including sculptures and energy meditation beads and angelic crystal jewellery
Next Level Healing - Ishala Wayshower, www.nextlevelhealing.co.uk
Next Level Healing is a multi-dimensional offering re: Energy Detox, Soul Readings, Light Language Transmission and bespoke Transformation Programs focused on supporting today's Healers & Helpers.
Oviovita - Kashish Golani,  www.ovviovita.com
We produce pure, natural & herbal hair and body care products in the UK. Each product is created very lovingly by combining pure Ayurvedic extracts & Essential oils which cleanse & nourish your skin.
Psychic Artist - Nick Ashron, www.nickashron.com
Drawing Portraits of Spirit Guide helpers.
Resilo - Elizabeth Doria, www.resilo.co.uk
Resilo is an advanced therapy which remedies acute injuries, bringing about a re-set of the injured area. Remedies physical malfunctions by promoting repair of the tissues.
Robert Hulford, www.robhulford.com
Rob connects with the spiritual realms to bring forth to you messages of love, truth, wisdom and guidance to help, guide, and support you for your pathway ahead. His readings are renowned for their accuracy as well as insight and bringing prophecy of the future to you.
Salty Lamps Ltd - Asim Shad, www.saltylamps.co.uk
Natural Himalayan Crystal Rock Salt Lamps, Candle Holder, Culinary Salt, Bath Salt etc. All available directly from manufacturer at exclusive prices.
Sheila K Psychic - Sheila Kadeer - www.sheilak-psychic.com
International Psychic and Clairvoyant Tarot Card Reader. As seen on Sky 886 Psychic Today. The Business and Career Psychic. Selling her brand new deck of cards due for publication soon.
Smile Holistic Practice - John Harrison, www.john-harrison-palmistry.com
Palmistry readings and palmistry books for sale, by U.K's leading Palmistry expert.
Soul Sisters, Sharon Cobham
Singing bowls, Incense, vegetarian soap, bath products, individual artist pieces, salt lamps, candles, oils from India, Thailand & Tibet.
SO-Art, Sarah Oyetunde - www.so-art.com
A collection of beautiful intuitive mandalas, hand crafted Energy Orbs, Branch slice mandala art and information about Life Path Mandalas, workshops and more.
Soaring Star Trading, Ernie Toop - www.soaringstartrading.com
CRYSTALS, CRYSTALS, CRYSTALS. High quality, natural and polished, including spheres, eggs, hearts, points, wands and pendulums. We also have an exclusive designer range of jewellery.
Spine Central, Richard Gliddon - www.spinecentral.co.uk
Chiropractor.  Spinal Screening and advice.
Spiritual Creations - Mark Duffin - www.spiritualcreations.org
Fine art paintings and prints, handmade cards .
Sue Hudd - www.ukclairvoyant.com
Clairvoyant Medium and Signature Reader
Sundari jewellery for the soul & Gladwell Massage - Sundari Riccio & Guara Lila Gladwell, www.madebysundari.com
Soulful jewellery , hand made with love. Holistic massage therapy.
Susie Bridges     
Reflexology and Indian Head Massage treatments with Aura-Soma (soul selective colour therapy) & Reiki.
The Angelic realm, Tina Axtman
We sell high quality fantasy gifts and collectables.. Including Anne Stokes & Lisa Parker. We also stock Nemesis Now Fairies,Dragon, Unicorns, Angels & Fiddlehead fairy house.
Touch the Earth, Lynn Gosney - www.touchtheearthuk.com
Cds, Shamanic Drums and Rattles Sage. Information on Caer Corhrain Shamanic Development Center.
Tropic Skincare - Bronagh Moyna, www.tropicskincare.co.uk/shop/bronaghmoyna
Cruelty free, vegan skincare & beauty freshly made in Surrey.  Free mini facials, hand smoothing treatments and mini makeovers.
True Healing - Claire Phillips,  www.truehealing.co.uk
What do your eyes say about you? Come and find out with an iridology taster session - aspects of health, emotional and spiritual. Also homeopathy information and nutritional supplements.
Vitali-Chi Ltd, Allen - www.vitali-chi.com
Vitali-Chi health improving products and 30 minute healing meditations.
Interested in exhibiting? Click here to find out more...
The FREE Talks and Workshops programme will cover a wide variety of topics to appeal to all visitors attending. The agenda will be available on the website a few weeks before the show.
Subscribe to the newsletter to receive show information as an email. Please remember to adjust your spam filters to receive it 🙂