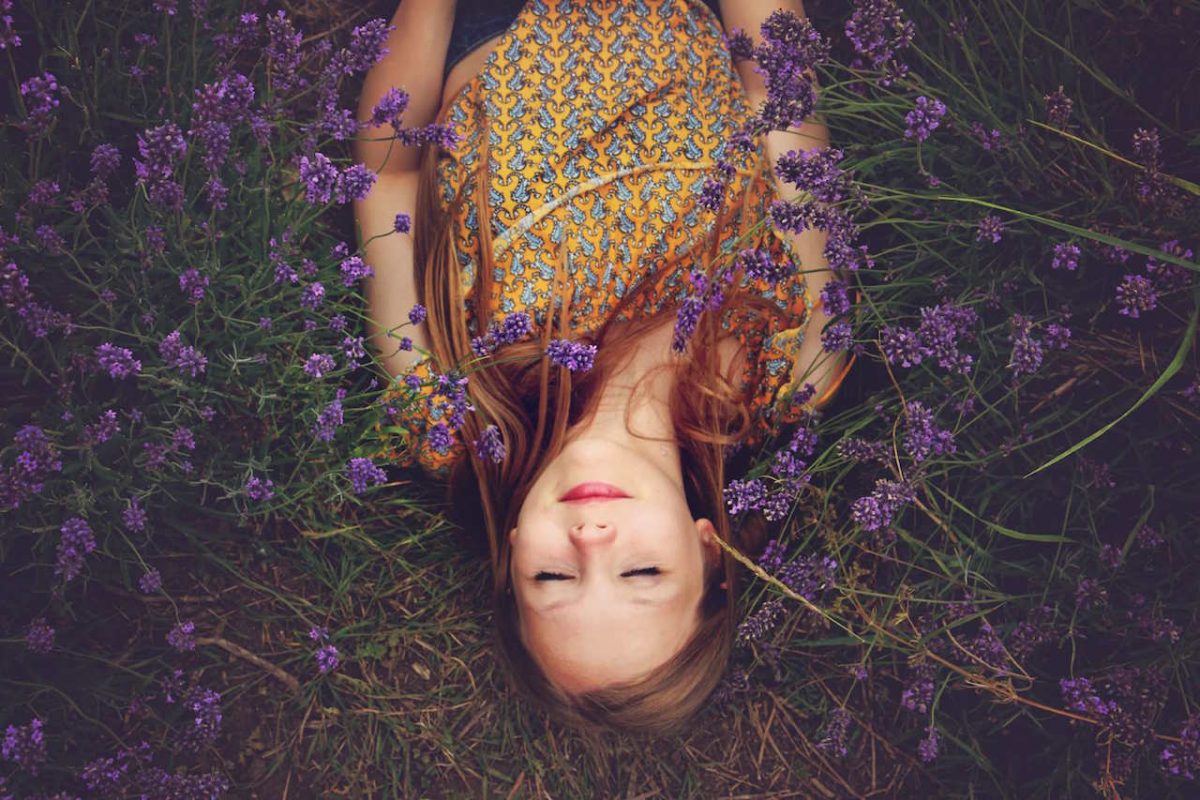 Bringing Light into the Shadow
Healing weekend retreat Friday 4th – Sunday 6th August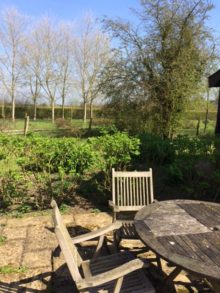 We are very pleased to announce that Holistic and Mystic has partnered with Robert Burlinson from the Academy of Inner Resonance to bring you a NEW retreat taking place in the depths of the beautiful, peaceful Suffolk countryside.
"Until you make the unconscious conscious, it will direct your life and you will call it fate." – Carl Jung
What is your shadow side? How do you heal it? Do you even need to?!!
Are you finding yourself with blocks to living a full, abundant, loving life?
Are you feeling less than 'whole'? Detached maybe, or unfulfilled?
A valuable part of emotional healing comes about when we learn to understand our shadow and potentially integrate parts of our shadow
Anyone on a conscious path of inner development, or choosing to do healing work of whatever kind will soon have to get to know and begin to integrate parts of their own shadow in order for them to evolve. By working on ourselves this then also helps humanity evolve too.
During the weekend we will be working with energy and using a variety of creative and powerful tools such as Reflective Meditations, Visualisations, Experiential Astrology, Sound Healing, and the potent energy of Crystals to help us to bring light into and integrate more of our own shadows.
What is the 'shadow'?
As we develop on our path in life, and attempt to shine 'more light' onto the planet, this light will also show up more clearly our own shadows. We don't notice until more light comes in, just where we need to do the clearing within ourselves! This 'clearing' can range from overcoming fears, such as 'fear of speaking out' or of 'being seen', to healing and releasing whatever presents us from 'being in our power'. For example, there may be a lifelong feeling that we are 'not good enough'. This shadow part of us may stem from childhood, from past lifetimes, or both. We may also project our shadow onto others, if we have been unable to ackowledge it within ourselves. The shadow can be defined as those parts of ourselves pushed outside of our awareness, that we deny or even hide from, the parts of our unconscious that we haven't yet learned to integrate.
Using the birth chart experientially (a print out of your own birth chart will be provided) and working with crystals are just two of the tools that we will be using to help locate and help heal the 'shadow' parts of us.
It could be said that working on 'our shadow' is the whole point of being alive, so that we can become more of 'who we really are.'
The aim of this weekend
You will have an opportunity to face and integrate parts of your shadow, transmuting trapped energies and making them available for life-affirming purposes.
The gentle, peaceful beauty of the Suffolk countryside will also play it's part in bringing about healing and restoration. There will be time during the weekend to enjoy the quiet calm of this healing rural venue.
A large selection of beautiful healing crystals from Bellaterra and Robert will be available for purchase
This is a residential healing weekend for up to 18 participants to be held at:
Potash Barns,
The St, Brundish,
Woodbridge IP13 8BL
Retreat details

Arrival from 5pm Friday.
There will be an evening meal (provided) followed by the first session
Three sessions on Saturday starting at 10am and finishing around 8.30pm with plenty of breaks.
Two sessions on Sunday starting at 10am. The weekend finishes at 4.30pm.
Accommodation
Accommodation - is in three very beautiful, Grade II listed historical barns in shared rooms for either two or three with shared bathrooms. Each barn has its own lounge/ dining room, kitchen and bathroom. Couples are welcome to book and can be accommodated in 3 double bedrooms. A couple of single rooms are available close by in a highly recommended (by previous year's guests) local farm B and B for people who prefer their own space. The barns accommodate 14 guests and partcipants that book after the 14 spaces are filed will stay at a peaceful B&B very close by. Alternatively for guests preferring their own space in either single or twin rooms in the separate B&B accommodation, please inform us at the time of booking.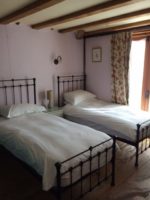 All meals will be taken together in the barns.
There is an option of staying for a further night on Sunday (for those accommodated at Potash Barns) at no extra cost on a self - catering basis. The local pub in the pretty hamlet of Brundish provides evening meals or drive slightly further into nearby Linstead.
Bedroom at Potash Barns
Catering
Plentiful healthy eating meals (vegetarian/vegan) will be provided - Dinner on Friday and Saturday, Lunch on Saturday and Sunday with snacks and teas/coffees at breaks. Fresh fruit juices, teas and coffees will also be available thoughout the day during breaks and meals.
How to get to Potash Barns
There is plenty of parking at Potash Barns for those arriving by car. Alternatively you can travel by rail from London Liverpool St to the nearby town of Diss and we can arrange for you to be collected by taxi from the station. The cost of the taxi can be shared if several people are arriving around the same time so please inform us and we will book taxis and make arrangements. (approx £25 per car).
For more information on Potash Barns including bedroom configurations please click here
Pricing
The cost of the whole weekend includes meals and accommodation PLUS the option of a free night's stay on Sunday if staying in one of the barns on site
EARLY BIRD PRICE until 5th July is £295

After 5th July £330
NB. Price is for for shared accommodation unless a single is requested (limited availability)
For further information or to book a place please email tracy@holisticandmystic.com. A deposit of £100 is required to reserve your place with the balance due no later than 11th July. Payment can be made by cheque or bank transfer.
The deposit is non refundable should you decide to cancel.
(Payments by installment can be arranged, please ask if required)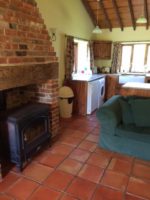 Cosy lounge and kitchen area