Please note that exhibitors may change at very short notice. If you are attending this event to see a particular exhibitor, please be aware that their attendance on the day is not guaranteed. Holistic & Mystic shows offer a wide range of exhibitors and talks that are included in the admission price at the Kempton show.
To pre-book a reading with any of our experienced team of psychic consultants contact us.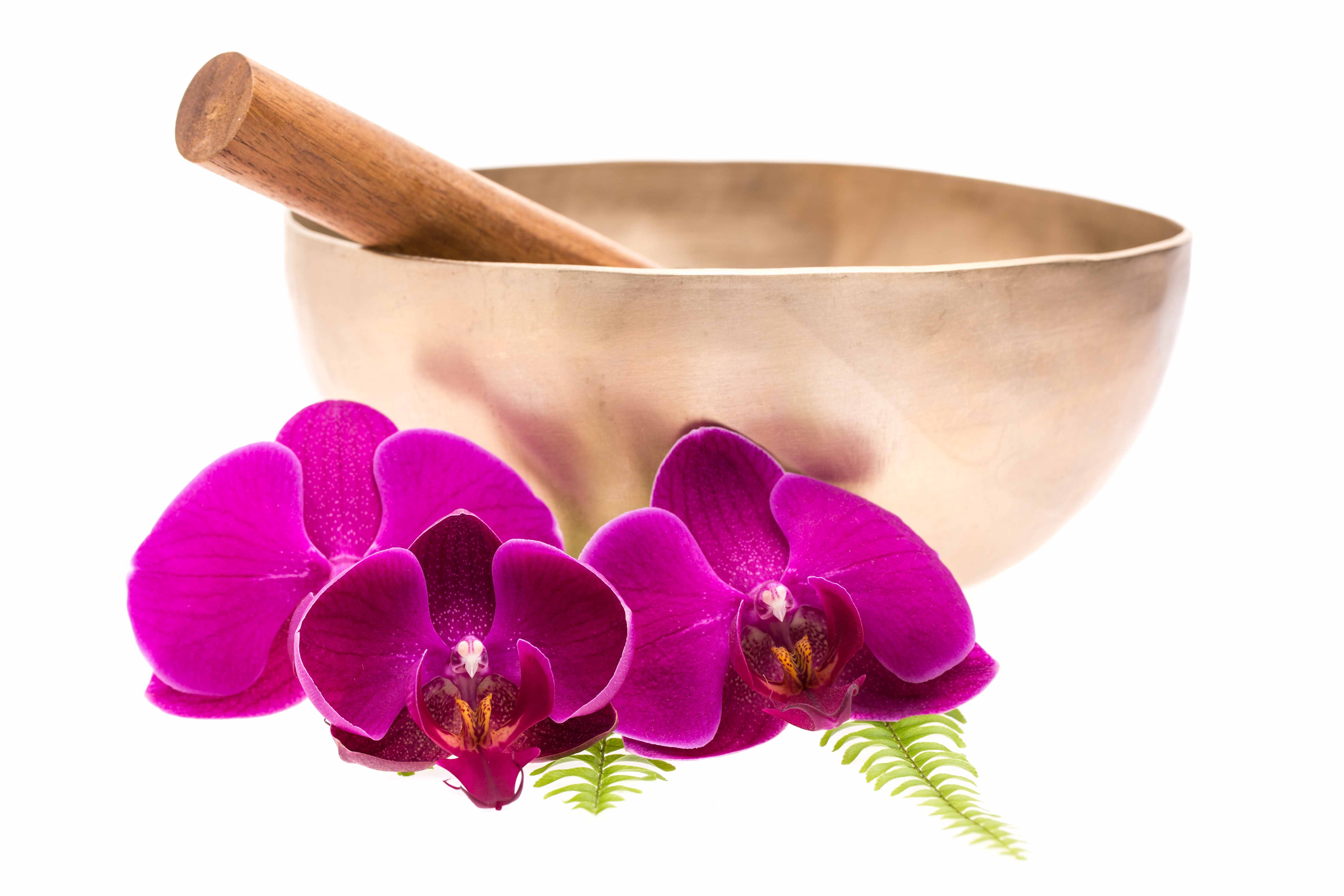 @ScentiOn - Mark Graham, www.ascention.uk
Purveyors of organic frankincense resins and related accessories. Frankincense essential oils and perfume oils. 'Invigorate your senses ~ invite tranquility'.
Academy of Inner Resonance - Robert Burlinson, www.inner-resonance.org
School of subtle energy medicine & inner development. We sell crystals, offer crystal healings, and provide info on workshops, retreats and the 2 year AIR Crystal & Energy Healing Diploma Course.
Angelic Realm - Tina Axtman
I sell angelic and fantasy gifts from nemis now and Anne Stokes plus many others.
Arbonne - Sarah Atkinson, www.sarahatkinsonmitcham.arbonne.com
PURE, SAFE AND BENEFICIAL
Arbonne's botanically based vegan certified skincare, beauty and nutrition products are formulated using the very best ingredients without any harmful chemicals or additives
Aroma Love Yoga - Alice Pead
Aroma Love Yoga is a unique blend of Traditional Hatha Yoga, Chi-Gung and doTERRA Essential Oils. I will be offering taster sessions of AromaTouch Technique which improves wellbeing by reducing physical and emotional stressors and by supporting healthy autonomic function. The technique is simple and intuitive for a unparalleled grounding experience.
Bellaterra - Tracy Drew
Crystals, minerals, fossils and gemstone jewellery. Specialising in the rare and unusual.
Brighter Spaces - Marc Lazare, www.brighterspacesuk.com
Brighter Spaces provide therapists with a new way of working. We offer high end, keyless therapy rooms. Book for as little or as long as you like. We offer 3 free hours to all new sign ups."
Carrie M Bush 
Archangel book series for children
Chic Boutique - Debra Putt 
Ladies clothing and accessories
Clairvoyant London - Charlotte Codrai, clairvoyantlondon.com
Charlotte WILL AMAZE YOU with her abilities as a Psychic Clairvoyant Medium Tarot and Oracle card reader giving specific information GUARANTEED to IMPRESS Internationaly renowned SkyTV Radio Media
Clemens - Clemens Brenan, www.destinyclemens.com
Powerful psychic reading through pure clairvoyance with extra insight from tarot, oracle, numerology. Special attention to relationship and career both present and future, plus all questions answered.
Cosmic Healing - Laurence Moore, www.laurencemoore.space
Information and demonstrations of Natural Life Force treatment, Quantum Touch and Access Conciousness 'The Bars'.
Crystal Connections - Eddie Walters
A selection of crystals raw and polished, Silver Jewellery, Dream Catchers, Greeting cards and resin figures, buddhas etc..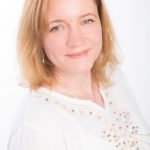 Crystal Healing by Sarah Jane - Sarah Jane, crystalhealingbysarahjane.co.uk
I am a Crystal healer accredited by the Association of Crystal healers Organisation and will be offering Crystal healing treatments, Mermaid healing or Angelic Reiki.
Debbie - Tarot Life Coaching - Deborah Bacci, www.tarotlifecoaching.co.uk
Clairvoyant Tarot Readings, Life Coaching, Spiritual Counselling, Angel Card Readings, Soul Path Guidance, Mindfulness. Insightful readings, providing greater clarity in all areas of life.
Debora Luzi - , www.deboraluzi.com
I sell crystal jewellery, chakra balancing sprays and smudging feathers. All handmade by me.
Diana Jaritz, www.dianajaritz.com
Promoting different healing methods for "Stepping out of the Matrix" and "Returning to Unity Consciousness", selling healing crystals and Shungite
Divine Calling - Tasha Lee, www.divinecalling.co.uk
International Card Reader specialising in Tarot, Lenormand, Oracle and Angel Divination. Offering honesty, insight, clarity and guidance.
doTerra - Emily Mascarhenas, mydoterra.comemilymascarenhas
Representing doTERRA 100% pure therapeutic grade essential oils
Educating Heart & Soul - Chrissie Astell, www.Angellight.co.uk
Book signings will be available at the show along with a talk about Seven Steps to Angel Light.
Forever Living - Audrey Hanson
We specialise in a range of Aloe Vera and Bee Propolis Products. Range from Supplements Skin Care Weight Management and many more, none of our products are tested on animals.
Gem Enchantment - Julie Holliday, www.gemenchantment.com
An exquisite gemstone jewellery collection offering beautiful healing crystals to adorn and empower. Presented with love.
Gifts From The Gods - Michael Francis-Lynch
Feng Shui, Statues/Figurines, Oracle cards, Wind Chimes, Dream Catchers and a few Crystals.
Gratitude Lifestyle - Vik Deb, www.gratitudepen.co.uk
Gratitude Pen, Gratitude Pads, Gratitude Projects
Harry Edwards Healing Sanctuary - Alan Moore, www.harryedwardshealingsanctuary.org.uk
Spiritual Healing on couch & chairs, provided by a team of Harry Edwards Healing Sanctuary volunteers.
Helena
Dream Analysis, Numerologist, Intutive Unicorn Readings
Holistic Healing Therapy ltd - Gary Evans, holistichealingtherapy.co.uk
Therapist space - Gong and drum bath, kinesiology and Reiki
Ikigai Apparel - Sophie Daniels, Facebook: Ikigai Apparel
Handmade real leaf and crystal jewellery, plated in gold, rose gold and silver. All pieces are completely unique with positive vibrations! Bespoke silk scarves & clothing are being designed for 2017!
Janet Tarot - Janet Parfait
Janet, Tarot Reader, With her sincere, compassionate approach, she works Intuitively with Tarot and Astrology to give guidance with relationships, career, finances, and future trends.
Kingston Chiropractic and Wellness Centre - Daniel Rainbow
Kingston Chiropractic and Wellness Centre will be providing free posture checks and Wellness score's. Our staff will be available to discuss any spinal or general health issues you are concerned about
Konmay Handicraft Limited - Marc Konmay, www.facebook.comKonmayLondon
Konmay Handicraft stand will be trading Singing Bowl & natural seeds/wood beads bracelet & Mala.
Living with Soul - Joylina Goodings, www.joylina.com
Psychic Clairvoyant Tarot Angel & Soul Readings
Lucis College Ltd - Shirley O'Donoghue, www.lucisgroup.com
We will be offering reflexology, reiki, chakra balancing treatments, promoting the college courses and also have products related to the courses we offer."
Magnetix Wellness Jewellery - Samantha Carr, www.Samantha.magnetix-wellness.com
Beautiful collection of magnetic jewellery and accessories for women, men, kids and pets for our general wellbeing
Michael Wysockyj, www.michaelwysockyj.com
Psychic Reader - Crystal Ball, Palmistry, Tarot, Runes, Lenormand Cards
Moon Karma - Dipesh Munakarmi, www.moonkarma.com
Moon Karma offers a range of accessories from Nepal, for yoga and meditation, including singing bowls.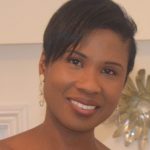 My Spiritual Butterfly - Gwen Allison, www.myspiritualbutterfly.com
My handmade, natural, organic beauty products are infused with healing Reiki energy - Made to complement the body and uplift the soul. As a Usui Reiki Master I will also offer Reiki taster sessions.
Mystic - Lee Petulengro, www.gypsy-lee.com
Astrologer, Palmist and Crystal Ball reading
Mystical Messengers - Geraldine Fox & Brian Bales, www.mysticalmessengers.co.uk
Bespoke hand made Crystal Healing Pyramids based on an Orgonite Pyramid but slightly different as ours are predominately crystal based and radiate healing energy & balance energies around your home.
Nick Ashron
Drawing Spirit Guide Portraits and promoting cds
Niki's Organic balms - Niki McGlynn, www.nikisbalms.co.uk
Niki's Organic Balms are great for dry, cracked or damaged skin. They smell gorgeous, are completely organic and make your skin feel amazing. We now also have soya wax candles!
Oviovita - Kashish Golani, www.ovviovita.com
We produce pure, natural & herbal hair and body care products in the UK. Each product is created very lovingly by combining pure Ayurvedic extracts & Essential oils which cleanse & nourish your skin.
Resilo - Elizabeth Doria, www.resilo.co.uk
Resilo is an advanced therapy which remedies acute injuries, bringing about a re-set of the injured area. Remedies physical malfunctions by promoting repair of the tissues.
Resonate Inner Peace - Yadiksha Hari, www.resonateinnerpeace.com
I offer empowerment, stress relief sessions & life Activation sessions. These mini taster sessions come from a lineage over 3000 years proven to progress humans and awake their divine potential.
Select Spiritual Services - Nicola Leach, www.selectspiritualservices.co.uk
Tarot Reader
Share International - Gill, www.share-international.org
We provide information on the return of the Masters of Wisdom and Maitreya the coming World Teacher and Transmission Meditation. We provide free literature, books and DVD's on the stand.
Smile Holistic Practice - John Harrison, www.john-harrison-palmistry.com
Palmistry readings and palmistry books for sale, by U.K's leading Palmistry expert.
Soaring Star Trading - Ernie Toop, www.soaringstartrading.com
CRYSTALS, CRYSTALS, CRYSTALS. High quality, natural and polished, including spheres, eggs, hearts, points, wands and pendulums. We also have an exclusive designer range of jewellery.
Soul Insight Therapies - Amanda Simmonds Screech, www.soulinsight.co.uk
I offer soul readings, giving guidance & support on whatever concerns you, whether relationship, career or life in general. I use Soul Plan information, channelling, psychic skills and Oracle cards.
Soul Sisters - Sharon Cobham
Singing bowls, Incense, vegetarian soap, bath products, individual artist pieces, salt lamps, candles, oils from India, Thailand & Tibet.
SpineCentral - Richard Gliddon, www.spinecentral.co.uk
Spinal Screening and advice
Spirit Earth - Wendy Lewis, www.spiritearth.co.uk
Spirit Earth have a large selection of pagan goods, including a selection of resins, incense, sage, bronze statues and much much more.
Spiritual Creations - Mark Duffin, www.spiritualcreations.org
Fine art paintings and prints, handmade cards .
Sue Hudd, www.ukclairvoyant.com
Clairvoyant Medium and Signature Reader
Susan-Emma Complementary Therapy & the Surrey School of Reiki - Sue Walsh, www.susanemma.com
Find out how Reiki & Bach Flower Remedies can help you feel empowered, positive and ready to face each day with a smile, no matter what it might bring. Treatments & Professional Courses offered.
Susie Bridges
Reflexology and Indian Head Massage treatments with Aura-Soma (soul selective colour therapy) & Reiki
Tantric Journey School of Healing and Awakening - Mal Weeraratne, www.tantricjourney.com
Book sale - Emotional Detox through bodywork
Free head and shoulder chair massages at the stand"
The Grace Healing - Gennadiy Beremovich, www.TheGraceHealing.co.uk
Kirlian Palms Electro/Photograph and Energy Reading, Alfa&Omega Water Bed Treatment
The Journey of a Butterfly - Pauline Walsh,
I will be offering spiritual healing. I am NFSH certified with over 8 years experience.I am able to offer a relaxing environment in which we explore the chakra system and revitalise your mind and soul.
Tropic Skincare - Bronagh Moyna, www.tropicskincare.co.ukshopbronaghmoyna
Showcasing Toxin Free, Cruelty Free Vegan skincare & beauty which is Freshly Made in the UK!! Happy to offer Taster Hand Smoothing Treatments, Mini Taster Facials, Mini makeovers
Tulasi Maharani Jewellery - Govinda Moran, www.etsy.comukshopTulasiMaharani
Shop for Malas , necklaces , bracelets and Earrings. We offer an original and handmade line of jewellery for yogic lifestyles based on the Sacred Tulasi wood and other precious materials."
Unique Enterprises (UK) Limited - Udaya Wanduragala, www.coconutgoldonline.co.uk
Coconut Gold is a family run business that specialises in producing 100% raw Cold Compressed Pure Organic Coconut Oil & coconut related products. Discover the natural benefits of using coconut oil for you and your entire family
Vaseem Gill, www.naturaltherapypages.co.uktherapistvaseemgill2604
Vaseem Gill is a fully trained Holistic Massage therapist with extensive knowledge and expertise in Acupressure Chair Massage and Indian Head Massage. Book a session and take time to relax!
Vitali-Chi Ltd - Allen
Vitali-Chi health improving products and 30 minute healing meditations
Woodland Trust - Becky Walker, www.woodlandtrust.org.uk
We are the UK's largest woodland conservation charity and we will be looking to raise awareness for our cause and hopefully recruit new members.
Yggdrasil Acupuncture - Paul Roger, www.yggdrasilacupuncture.com
Discover what acupuncture can do for you and experience instant results! Based in Redhill, Surrey, my aim is to help you make the most out of your life by tuning your body to its optimal state.
Yvonne J's Self Discovery - Yvonne J Douglas, www.yvonnejdouglas.com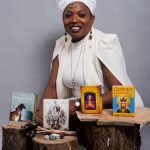 Energy Healing delivered by Yvonne J Douglas - Starseed, Empath & Spiritual Healer working with Sekhem & Universal energy cleansing and clearing emotional blocks and balancing your chakras.