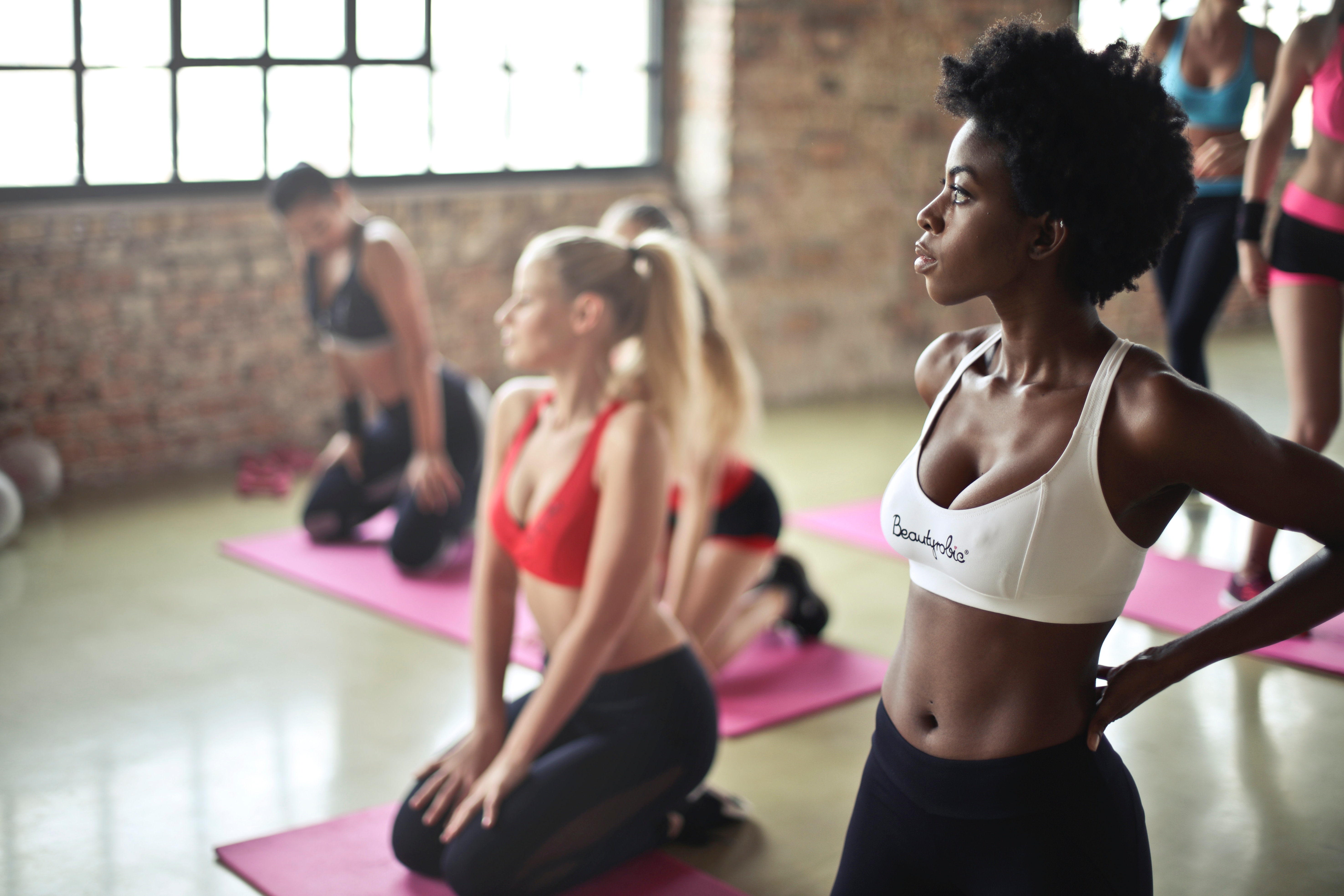 Samskara Activity Sessions 10th June
We have created a programme of activities for you to take part in with your Yoga pass ticket (you will be given a wristband to show at each class at our reception desk). Book your yoga pass HERE
Please enjoy as many sessions as you like during the day.
Admission to sessions is on a first come basis and some popular sessions may fill quickly.
Please bring your own mats and blocks or any tools you wish to use to maximise your session enjoyment.
Disclaimer: Please be aware that Holistic & Mystic and our volunteer teachers can take no responsibility for any injury sustained whilst participating in any of the day's activity sessions. By participating you acknowledge that all exercise involves some risk of injury and, whilst very small, possibly even death and you knowingly take full responsibility for your own health and wellbeing.
Enjoy your day!
Meet your activity session teachers
Room One - Upstairs
Room Two - Upstairs or Outside in field if sunny!
Marquee on Front Lawn
10.15am
Sarra Whicheloe

Iyengar Yoga Workshop (all levels) Explore and extend the capacity of your body through a range of active postures. You will develop strength and flexibility whilst cultivating a calm and focused mind. Experience the step by step approach of Iyengar Yoga where you are introduced to postures with simple clear instructions and demonstrations. Sarra Whicheloe has been teaching in Cranleigh since 2008 and is the director of Sarra Yoga

Emily Etheridge

Yin & Yoga Nidra
A slow and meditative practice, moving gracefully through a Yin Yoga sequence & finishing with a guided Yoga Nidra session. You will be guided through a series of Yin Yoga asana, of which you will hold for a number of minutes, allowing for a deeper stretch of the joints connective tissues and layers of fascia.

With the mind calm and the body open to relaxation, you will be guided through a Yoga Nidra practice

Georgina Edwards

Zen and Bass

Relax, Rejuvenate and Relight you're inner fire! (Guided yoga for all abilities to uplifting liquid drum and bass, feel motivated yet serene and experience a harmonious relationship between electronic music and yoga). This dynamic, high tempo vinyasa flow gets the blood moving, the body energised and the mind focused; preparing you for the rest of your day!

11.10am
Louise Rogers

Vinyasa Flow A dynamic, fun and uplifting vinyasa yoga session. We will move in a flowing style, with slow transitions exploring creative sequences of postures, interspersed with longer holds for challenge and strength. Breath focus is integrated throughout class, helping to quieten the mind, revitalise and cultivate energy. Suitable for beginners and experienced yogis, all are welcome.

Michelle Taylor

Join me for a relaxed hatha yoga based class with a slow flow.

Secret Sunrise

"Join us for a unique guided dance session through headphones: picture a mix between a mindful yoga class, energising Zumba and the fun of a silent disco! All to unleash the happiest version of yourself, whilst dancing to your favourite tunes! Are you ready to feel incredibly alive, connected to a wonderful community and pumped to share the positive energy with the world?"
Info to follow

12.05pm
Luma

Greeting the Sun We will be going through the classical Sun Salutations A & B so you can learn these Yang ( dynamic shiva sun energy sequence) to practice at home to create more energy and vitality. Also we will be doing some Yin ( gentle Shakti moon energy poses) to calm down and relax.

Dipesh Munakarmi

Introduction of Ashtanga base Vinyasa Yoga for all, who like dynamic practice.

Olga

Traditional Himalayan Style Yoga

Hatha Yoga is simple yet profound; we will show you how to increase the flexibility of the body, ideal for anyone with stiff joints, flexibility issues, those new to yoga, or anyone who wants to deepen their yoga practice. Including exercises to extend vital force (also known as prana or chi/ki) - pranayama; and spiritual practices. 

1.00pm
Darren Yap

How to beat stress and be more
present through movement. Join a Mindful Motion session that combiines practical mindfulness with tai chi, helping people to become more present and reduce stress through seated meditation as well as simple movement. If there are more yogis present I will run a more physically challenging session.

Linda Bevin

The Journey of the Phoenix A creative yoga flow exploring the birth, life and rebirth of the
legendary bird. Come for the stretch – leave with more

Ricardo Goni

Sacred Songs
This workshop is based in ancestral traditions of America, it's made of tribal healing chants, sound, medicinal herbs, we receive the blessing of the mother earth and sing and dance all together.

1.55pm
Laurie

Vinyasa Flow
Flow with LEMon Vinyasa Laurie of LEMon Yoga will lead you through an energising 45 minute Vinyasa flow class. We will focus on connecting movement and breath in seamless transitions before finishing with a refreshing relaxation. So come along and let's help you 'get your zest back'.

Olga

This class will combine traditional Hatha yoga with Yin Yoga. Yin Yoga is a slower form of yoga incorporating mindfulness and breathing; targeting deep areas of tension in the body using longer held postures. Yin is incredibly relaxing and creates a wonderful sense of calm and peace. Suitable for all levels of experience

Ati Balding

Surrey Hills Wellness
Sensory Journey

Ati will guide you on a Sensory Journey using all the senses: scent, sound, taste, movement and touch with mindfulness and refocussing techniques to aid relaxation, find calm & focus to help you feel grounded.

2,40pm
Alice Pead

Aroma Yoga Workshops with doTERRA essential oils

A workshop that combines Hatha Yoga & Chi-Gung, infused with doTERRA essential oils to create a calming and revitalising space. Alice works to release toxins held physically in the body and subtly in the emotions, by guiding you through a gently restorative yoga class using asana postures, energy work and then finishing with a deeply healing guided mediation.

Luma

Detox Flow class Twist, fold and learn more funky asanas to release metabolic waste of your body, cleanse & rinse your internal organs for a healthy body and mind

Olwen Capper

The runic stances and vibrations. An introduction to the runes, the stances and the vibrations. Assuming the form of a rune, you imagine the form of the rune into yourself, breathing deeply you sing out the name of the rune experiencing the vibration and energy of the rune.

3.35pm
Joeann Davison

Yin Yoga with Yoga Nidra

Relaxation with meditation on top! The ultimate in getting back to you

Tamsin Clake

Pilates session Focusing on muscle releasing, lengthening and activation of the core muscles. The aim of the session Is to improve back mobility and shoulder release through fascial release as well as to improve lower back posture and core work

Roisin Kinch

Vinyasa flow yoga class.

Roisin is a 200hr Anusara inspired yoga
teacher. Join her on the mat for a fun energetic vinyasa class. She
will help you discovering muscles you didn't know existed whilst
restoring your mind and calming the nervous system with breathing
techniques. An all levels open class, exploration of the mind and body
with some great music added to the mix.

4.20pm
Yoga with Pete

Dynamic Vinyasa flow Living in yoga and the importance of the first Yama - Ahimsa (non harming)

Loni Lincoln

Vinyasa Flow A playful vinyasa flow for all levels with Loni Lincoln from Sequoia Yoga and Super Yogis, followed by a calming song on gong pan.

Secret Sunrise

"Join us for a unique guided dance session through headphones: picture a mix between a mindful yoga class, energising Zumba and the fun of a silent disco! All to unleash the happiest version of yourself, whilst dancing to your favourite tunes! Are you ready to feel incredibly alive, connected to a wonderful community and pumped to share the positive energy with the world?"