Please note that exhibitors may change at very short notice. If you are attending this event to see a particular exhibitor, please be aware that their attendance on the day is not guaranteed. Holistic & Mystic shows offer a wide range of exhibitors and talks that are included in the admission price at the Dorking show.
To pre-book a reading with any of our experienced team of psychic consultants contact us.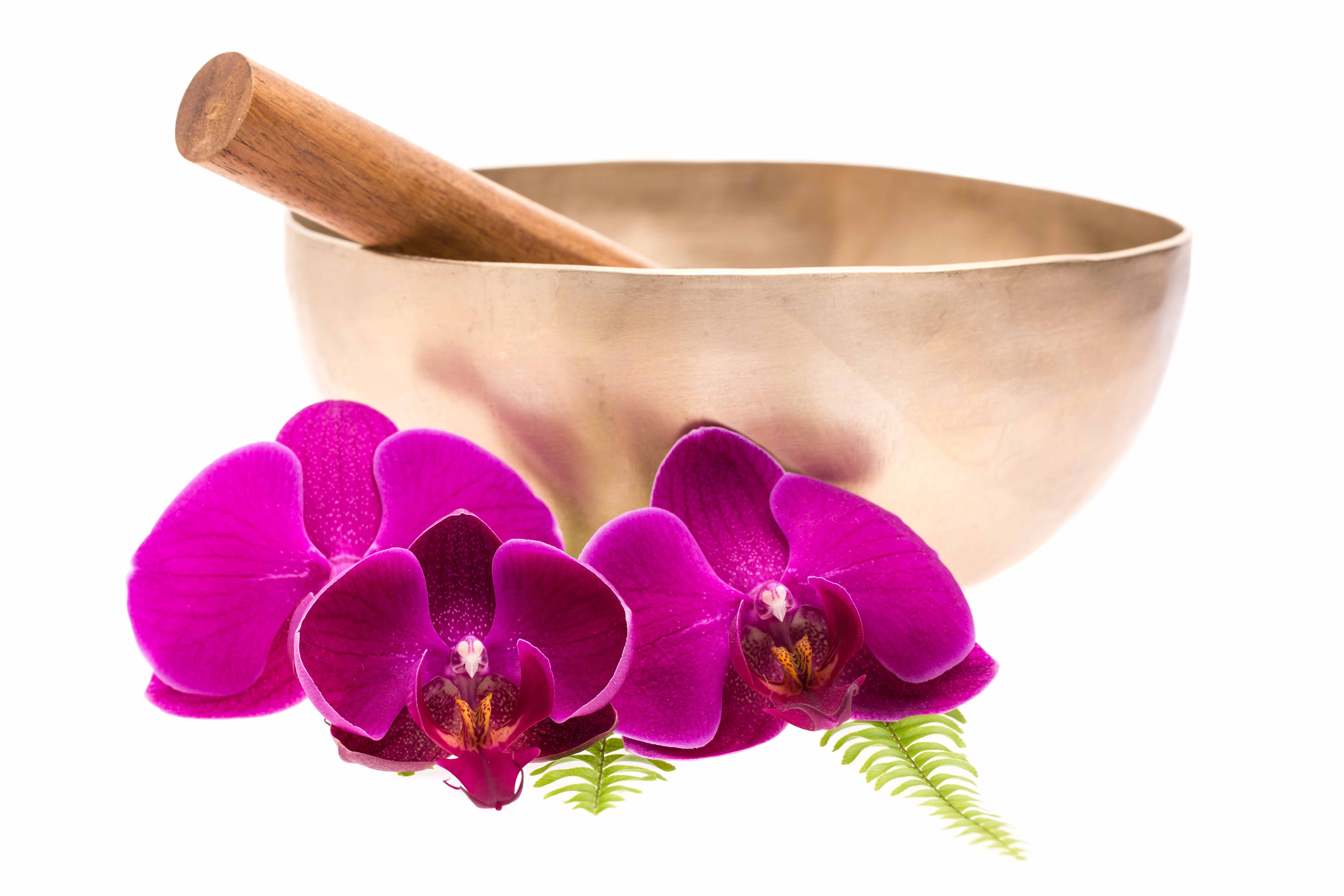 Exhibitor Details for 26th February 2017
Alison Sheryll - www.alisonsheryll.co.uk
Highly intuitive International  psychic Medium. Will cover all areas of your life. A regular TV Psychic. Clairvoyant/Animal Communicator.
Amazing Himalayan Salts - Arun Lotay, www.amazingsalts.co.uk
Everything Himalayan Salt. Salt Lamps & lots more. I also promote natural health & wellbeing and demonstrate Balance procedure.
And More Again - Penny Bishop
Unique handmade clothing and accessories personally sourced from India and Morocco.
Aura Energies  - Angela Tarry
Aura Photography and reading.
Bellaterra - Tracy Drew
Crystals, minerals, fossils and gemstone jewellery. Specialising in the rare and unusual.
Bliss holistic therapies - Caroline atkinson, www.blissholistictherapiessurrey.co.uk
Bliss holistic therapies will be offering taster sessions of Indian head massage, Reflexology and Back,neck and shoulder massage.
Candace Caddick - www.candacecaddick.com
Reiki is a system of hands-on healing for the mind, body and spirit. It focuses Universal Life Force Energy during the treatment into the body. Taster sessions. Workshops run at Avebury, etc. Books.
Chic Boutique - Debra Putt
Ladies clothing and accessories
Clairvoyant London - Charlotte Codrai, www.clairvoyantlondon.com
Charlotte WILL AMAZE YOU with her abilities as a Psychic Clairvoyant Medium Tarot and Oracle card reader giving specific information GUARANTEED to IMPRESS Internationally renowned SkyTV Radio Media.
Clemens Brenan - www.destinyclemens.com
Psychic Reader
Crystal Connections - Eddie Walters
A selection of crystals raw and polished, Silver Jewellery, Dream Catchers, Greeting cards and resin figures, buddhas etc..
Deliciously Honest - Fiona Scott, fmscott@me.com
Handmade raw chocolate and confectionery free from processed sugars dairy and gluten.
Diana Jaritz, www.dianajaritz.com
Christopher Baker - Plasma Energy Products, Cloudbusters, Orgonite Products for clearing the energy in homes and offices. Diana Jaritz-Stepping out of the Matrix plus selling healing crystals.
DizzyDragonfly - Sonya Byham, www.dizzydragonfly.com
We sell a broad range of gifts including: Angels, Tarot Cards & Tarot Boxes, Budda, Pagan items, CDs, Incense, Trinket Boxes, Lisa Parker range and much more.
doTerra essential oils - Emily Mascaranhas, www.mydoterra.com/emilymascarenhas
Representing doTERRA 100% pure therapeutic grade essential oils.
Food for Conciousness - Holly Paige, www.foodforconsciousness.co.uk
I have a book Food for Consciousness that I have authored which describes how we can rebuild our neural system and neurochemistry through nutrition.
Forever Living - Sue Barclay, www.suebarclay.myforever.biz
Health, wellness, sports and beauty products based around the aloe vera plant.
Gladwell Massage, Sundari Jewellery for the Soul Gaura - Lila Gladwell, Sundari Riccio,  www.massagewatford.com
Sundari Jewellery for the soul is hand crafted using sacred wood and semiprecious stones. Everything is artfully made with intention and intuition. Gladwell massage, the best chair massage experience.
Harry Edwards Healing Sanctuary - Alan Moore, www.harryedwardshealingsanctuary.org.uk
Spiritual Healing on couch & chairs, provided by a team of Harry Edwards Healing Sanctuary volunteers. Healing Light
Healing Forest - Pepe Lema
Natural hand made body adornments, all unique with meanings (seeds, stones, woods, sacred herbs) our products are designed to invoke harmony and bring good energy.
Healing Light - Stuart Kipling, www.healinglight.org.uk 
Healing Light offer a range of Tuning Forks, Meditation Aids, Healing Aids: Drums, Oracle cards, Books, Dowsing rods, Crystal essences etc.
Health and Bio Ltd - Natasha Lenoir, www.bioprotector.co.uk
Lifetime protection against harmful EMR with our Bioprotector range of products. Harmonies the environment in which we live, reduce the effects of radiation from mobile phones and other wireless tec
Health-Pursuits Limited - Lynda Nicholson, www.health-pursuits.co.uk
Shungite products Elite, Pyramids, Spheres, cubes, protection plates, Jewellery. Unique minerals used for protection, grounding and reducing negative effects of EMFs. Shiatsu chair massage.
Ikigai Apparel - Sophie Daniels, Facebook: Ikigai Apparel
Handmade real leaf and crystal jewellery, plated in gold, rose gold and silver. All pieces are completely unique with positive vibrations! Bespoke silk scarves & clothing are being designed for 2017!
Inspired DesignZ - Jill Shepherd, www.Inspired-designZ.co.uk
Handmade crystal window hangers-novelty gifts-keyrings-bookmarks-dreamcatchers- jewellery.Including healing crystals, chakras & charms. Themes: Spiritual, hobbies, animals etc. Personalised packaging.
Jayne Britton, www.jaynebritton.com
Jayne designs and creates handmade glass for personal, spiritual and home use. She is a Reiki Master Practitioner and specialises in helping people to connect to their own balance within.
Just Be Natural - Sonya Byham, www.justbenatural.co.uk
Multi Award Winning 100% handmade organic aromatherapy collection to nurture your skin, relax your mind and balance your emotions. Skincare, room sprays, essential oils & a Carshalton Lavender range.
Living with Soul - Joylina Goodings, www.joylina.com
Psychic Clairvoyant Tarot Angel & Soul Readings.
Love 'N' Light - Pat Tipper
Love 'n' light healers
Michael Wysockyj, www.michaelwysockyj.com
Psychic Reader - Crystal Ball, Palmistry, Tarot, Runes, Lenormand Cards.
Mind and body wellbeing - Debbie Young, www.mindandbodywellbeing.co.uk
Clairvoyant, medium, crystal ball scriber and tarot energy reader. Over 25 years experience in this field. Testimonials dating back to 1997 of satisfied clients.
Modern Mystic - Saira Kadeer, www.modern-mystic.co.uk
Psychic and Clairvoyant readings with TV psychic Mystic Saira.
Molly Ann Fairley, Psychic Healer & Director of The School of Psychic Studies, www.mollyannfairley.com
Psychic advice and healing from Spirit is extremely powerful. Experience a reading or deep healing to gain clarity and remove emotional blocks. Psychic Development & Healing courses also available.
Next Level Healing - Ishala Wayshower, www.nextlevelhealing.co
Next Level Healing is a multi-dimensional offering re: Energy Detox, Soul Readings, Light Language Transmission and bespoke Transformation Programs focused on supporting today's Healers & Helpers.
Raw For Life - Gabriel Hideg, www.gabrielhideg.com/raw-for-life,  www.facebook.com/rawforlife.co.uk/
Handmade raw vegan desserts such as cakes, chocolates, brownies, truffles, etc.
Robert Hulford
Rob connects with the spiritual realms to bring forth to you messages of love, truth, wisdom and guidance to help, guide, and support you for your pathway ahead. His readings are renowned for their accuracy as well as insight and bringing prophecy of the future to you.
Share International - Sonya Sherndl, www.share-international.org
We provide information on the return of the Masters of Wisdom and Maitreya the coming World Teacher and Transmission Meditation. We provide free literature, books and DVD's on the stand.
Sheila K Psychic - Sheila Kadeer, www.sheilak-psychic.com
International Psychic and Clairvoyant Tarot Card Reader. As seen on Sky 886 Psychic Today. The Business and Career Psychic. Selling her brand new deck of cards due for publication soon.
Silvergems Gifts - Jean Blocksidge, www.silvergemsonline.co.uk
A wide selection of silver, gemstone and freshwater pearl jewellery, scarves and gloves.
Soul Sisters - Sharon Cobham
Singing bowls, Incense, vegetarian soap, bath products, individual artist pieces, salt lamps, candles, oils from India, Thailand & Tibet.
Susie Bridges     
Reflexology and Indian Head Massage treatments with Aura-Soma (soul selective colour therapy) & Reiki.
Temple of Golden Light - Linda jarrett, www.templeofgoldenlight.co.uk
Clairvoyant Reader offering guidance and support for your future life, giving help with relationships, career, love, family, spiritual help and much more.
Terra Bella Gems - Sarah Gregg,  www.terrabellagems.co.uk
All areas of Quality silver and gemstone jewellery- over 80 type of natural stone, including recycled cutlery jewellery.
Terry Webber
Leaflets and Information about Shamanic workshops and regular talks.
The Essential Wellbeing Network Ltd - Sally Childs, www.theessentialwellbeingnetwork.co.uk
We offer high quality aromatherapy, essential oils and product making training to Level 3 Diplomas. We have a range of unique aromatherapy blends and complementary products, diffusers and Chakra items.
Tropic Skincare - Trisha Mayes, www.tropicskincare.co.uk/shop/trishamayes
Tropic Skincare is 100% naturally derived skincare and cosmetic range of handmade beauty products all made in Surrey UK, Vegan and Cruelty Free. Suitable for all skin types and conditions.
True Healing - Clare Phillips, www.truehealing.co.uk
What do your eyes say about you? Find out with Iridology taster sessions, homeopathy advice and nutritional supplements. Find out your strengths and weaknesses and also some spiritual information.
Woodland Trust - Becky Walker, www.woodlandtrust.org.uk
We are the UK's largest woodland conservation charity and we will be looking to raise awareness for our cause and hopefully recruit new members.