Please note that exhibitors may change at very short notice. If you are attending this event to see a particular exhibitor, please be aware that their attendance on the day is not guaranteed. Holistic & Mystic shows offer a wide range of exhibitors and talks that are included in the admission price at the Dorking show.
To pre-book a reading with any of our experienced team of psychic consultants contact us.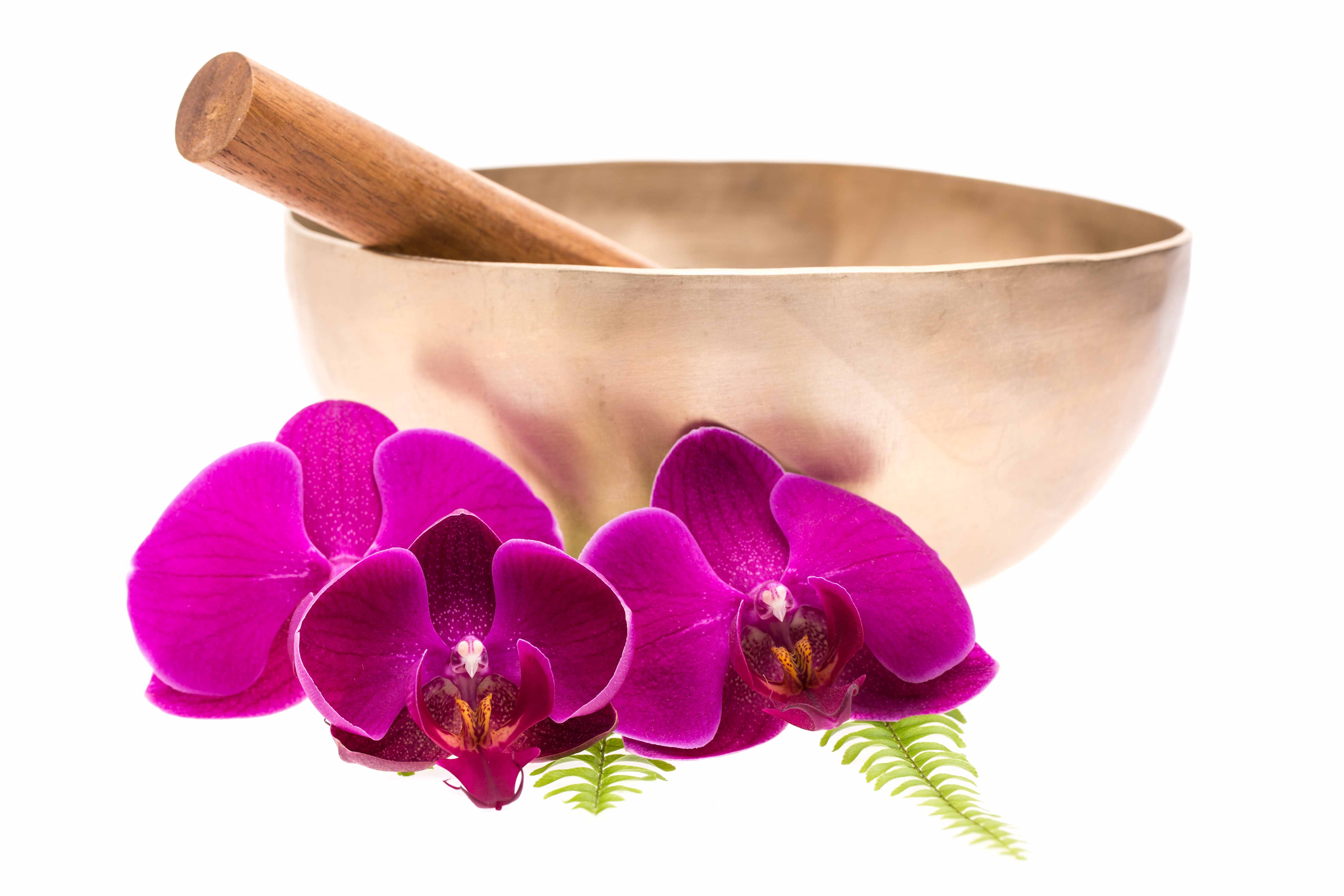 Exhibitor Details for 22nd October 2017
Academy of Inner Resonance, Robert Burlinson - www.inner-resonance.org
Academy of Inner Resonance is a school of subtle energy healing & inner development. We sell crystals and offer info on workshops & courses such as the 2 year Diploma in Crystal and Energy Healing.
And More Again, Penny Bishop
Unique handmade clothing and accessories personally sourced from India and Morocco.
Arbonne, Sarah Atkinson - www.sarahatkinsonmitcham.arbonne.com
PURE, SAFE AND BENEFICIAL. Arbonne's botanically based vegan certified skincare, beauty and nutrition products are formulated using the very best ingredients without any harmful chemicals or additives
Aroma Love Yoga, Alice Pead
Aroma Love Yoga is a unique blend of Traditional Hatha Yoga, Chi-Gung and doTERRA Essential Oils. I will be offering taster sessions of AromaTouch Technique which improves wellbeing by reducing physical and emotional stressors and by supporting healthy autonomic function. The technique is simple and intuitive for a unparalleled grounding experience.
Aura Energies, Angela Tarry
Aura Photography and reading
Bellaterra, Tracy Drew
Crystals, minerals, fossils and gemstone jewellery. Specialising in the rare and unusual.
Bliss Therapies, Caroline Atkinson - www.blissholistictherapiessurrey.co.uk
Bliss holistic therapies will be offering treatments of reflexology , Indian head massage and back neck and shoulder massage.
Blue Skies Acupuncture, Christopher M Wicks - www.blueskiesacupuncture.co.uk
Acupuncture information, consultation and treatment with optional binaural beats (via headphones) Information on Dragon & Tiger Medical Qi Gong
Chic Boutique, Debra Putt
Beautiful Italian ladies clothing and accessories at fabulous prices.
Clemens Brenan - www.destinyclemens.com
Psychic Reader
Clover Meadow Therapies, Monica Collins - www.clovermeadowtherapies.com
Indian Head Massage, Reiki and Back/Neck/Shoulder Massage
Cosmic Healing, Laurence Moore - www.laurencemoore.space
Information and demonstrations of Natural Life Force treatment, Quantum Touch and Access Conciousness 'The Bars'.
Creation Tree, Nicola Bamforth - www.etsy.com/uk/shop/creationtree
Shamanic and intuitive art for the healing journey. Hand painted and handmade shamanic drums, framed and unframed artwork, sacred geometry, dreamcatchers and greetings cards for sale.
Crystal Connections, Eddie Walters
A selection of crystals raw and polished, Silver Jewellery, Dream Catchers, Greeting cards and resin figures, buddhas etc..
Debbie - Tarot Life Coaching, Deborah Bacci - www.tarotlifecoaching.co.uk
Clairvoyant Tarot Readings, Life Coaching, Spiritual Counselling, Angel Card Readings, Soul Path Guidance, Mindfulness. Insightful readings, providing greater clarity in all areas of life.
Debora Luzi Coaching and Healing, Debora Luzi - www.deboraluzicoachingandhealing.com
Handmade crystal jewellery ( pendant in silver and gold plated and bracelets),rings and crystal balancing sprays. Handmade smudging feathers.
Deliciously Honest, Fiona Scott - www.deliciouslyhonest.com
Handmade raw chocolate and confectionery free from processed sugars dairy and gluten
Divine Calling, Tasha Lee - www.divinecalling.co.uk
International Card Reader specialising in Tarot, Lenormand, Oracle and Angel Divination. Offering honesty, insight, clarity and guidance.
DizzyDragonfly, Sonya Byham - www.dizzydragonfly.com
Angels, Fairies, Gifts, Incense, Tarot Cards, Oracle Cards, Budda, Magical & Mystical
Energy Light Waves, Carina Remnant & Vanessa Schifano
We provide an Energy Clearing Service. Using energy skills and crystals we remove negative energy blocks. We sell Reiki charged crystals dedicated to energy clearing to enhance your home and life.
ENERGETIX, Martina Muratoglu - www.magneticgems.energetix.tv
Magnetic jewellery and welness products for all the family and your pets. We have selection of beautiful designer jewellery with swarowski crystal and gemstones, massage magnets, magnetic water sticks
Harry Edwards Healing Sanctuary, Alan Moore - www.harryedwardshealingsanctuary.org.uk
Spiritual Healing on couch & chairs, provided by a team of Harry Edwards Healing Sanctuary volunteers.
Healing Light, Stuart Kipling - www.healinglight.org.uk
Healing Light offer a wide range of Tuning Forks, Meditation Aids, Healing Aids: Drums, Oracle cards, Books, Dowsing rods, Crystal essences, prints etc.
Helena, Helena Schenke
Dream Analysis, Numerologist, Intutive Unicorn Readings
Holistic Healing Therapy ltd, Gary Evans - www.holistichealingtherapy.co.uk
Therapist space - Gong and drum bath, kinesiology and Reiki
Ikigai Apparel, Sophie Daniels - Facebook: Ikigai Apparel
Handmade real leaf and crystal jewellery, plated in gold, rose gold and silver. All pieces are completely unique with positive vibrations! Bespoke silk scarves & clothing are being designed for 2017!
Just Be Natural, Louisa Pini - www.justbenatural.co.uk
Multi Award Winning 100% handmade organic aromatherapy collection to nurture your skin, relax your mind and balance your emotions. Skincare, room sprays, essential oils & a Carshalton Lavender range.
Justin Sagan, Justin Sagan - www.immortalportal.co.uk
I will offer Angel readings, Spiritual life coaching, psychic channeling and guidance from the spirit world.
Life and Light, Pat Jane - www.lightlife.org
Massage & Dream Interpretation
Love n Light, Pat Tipper
Spiritual Healing on couch & chairs, provided by a team of Harry Edwards Healing Sanctuary volunteers.
Michael Wysockyj - www.michaelwysockyj.com
Psychic Reader - Crystal Ball, Palmistry, Tarot, Runes, Lenormand Cards
Mindandbodywellbeing, Debbie Young - www.mindandbodywellbeing.co.uk
Clairvoyant, medium, crystal ball scriber and tarot energy reader. Over 25 years experience in this field. Testimonials dating back to 1997 of satisfied clients.
Mystical Messengers, Geraldine Fox & Brian Bales - www.mysticalmessengers.co.uk
Bespoke hand made Crystal Healing Pyramids based on an Orgonite Pyramid but slightly different as ours are predominately crystal based and radiate healing energy & balance energies around your home
Pheonixwave, Lina Darguzaite
Rahanni Celestial Healing Angelic Reiki healing
Purple heaven, Beata Vallova - www.purpleheavenart1.wixsite.com/beata
Angel art with crystal, canvas crystal clocks
Resilo, Elizabeth Doria - www.resilo.co.uk
Resilo is an advanced therapy which remedies acute injuries, bringing about a re-set of the injured area. Remedies physical malfunctions by promoting repair of the tissues.
Resonate Inner Peace, Yadiksha Hari
I offer life activations and all other healings. I teach empowerment which enable ones to live their full potential and most importantly to transform, progress and live your life purpose.
Robert Hulford, Robert Hulford
Spiritual Clairvoyance
Rosella Creations, Rosella Longinotti
Mandala cards, prints, Mandala Oracle cards, Little Healing Book and a Mandala Toolbox booklet.
The original mandalas are hand drawn and painted in water colours .
Restoring Balance Wellbeing Clinic, Amanda Collins - restoringbalance.org.uk
The Balance Procedure, a powerful ENERGY technique to BALANCE your energy, thoughts and emotions, so YOU can feel HAPPIER and bring the FUN & WELLBEING back into your life.
Sacred Weave & Light Touch, Tracey Jarvis - www.Light-Touch.net
Gorgeous hand woven healing cloth, Selected crystals, Flower of Life Glassware, High vibrational blended oils & information on one day workshops.
Share International, Gill - www.share-international.org
We provide information on the return of the Masters of Wisdom and Maitreya the coming World Teacher and Transmission Meditation. We provide free literature, books and DVD's on the stand.
Sheila K Psychic - www.sheilak-psychic.com
International Psychic and Clairvoyant Tarot Card Reader. As seen on Sky 886 Psychic Today. The Business and Career Psychic. Selling her brand new deck of cards due for publication soon.
Silvergems Gifts, Jean Blocksidge - www.silvergemsonline.co.uk
A wide selection of silver, gemstone and freshwater pearl jewellery, scarves and gloves.
Spiritual Creations, Mark Duffin - www.spiritualcreations.org
Fine art paintings and prints, handmade cards.
Soulcraft Handmade, Stefanie Lenuweit - www.facebook.com/SoulCraftHandmadeJewellery
Handmade polymer clay & gemstone jewellery, gemstone bracelets, earrings
Starling by Design, Franca Starling
Spun by Nature G&G essential & massage oils and mist sprays Ð Natural products made with pure silk, flower and plant essences: Boabab, Aloe, Fynboss and Marula Ð all African plant essences.
Susan Hudd - www.ukclairvoyant.com
Clairvoyant Medium and Signature Reader
Susie Bridges
Reflexology and Indian Head Massage treatments with Aura-Soma (soul selective colour therapy) & Reiki
Temple of Golden Light, Linda Jarrett
Clairvoyant Reader offering guidance and support for your future life, giving help with relationships, career, love, family, spiritual help and much more.
The Essential Wellbeing Network Ltd, Sally Childs - www.theessentialwellbeingnetwork.co.uk
We offer high quality aromatherapy, essential oils and product making training to Level 3 Diplomas. We have a range of unique aromatherapy blends and complementary products, diffusers and Chakra items
Tropic Skincare, Trisha Mayes - www.tropicskincare.co.uk/shop/trishamayes
Tropic Skincare is 100% naturally derived skincare and cosmetic range of handmade beauty products all made in Surrey UK, Vegan and Cruelty Free. Suitable for all skin types and conditions.
True Healing, Clare Phillips - www.truehealing.co.uk
What do your eyes say about you? Find out with Iridology taster sessions, homeopathy advice and nutritional supplements. Find out your strengths and weaknesses and also some spiritual information.
Woodland Trust, Becky Walker - www.woodlandtrust.org.uk
We are the UK's largest woodland conservation charity and we will be looking to raise awareness for our cause and hopefully recruit new members.